Housekeeping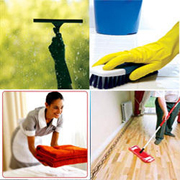 Clean neighboring is a more contented and healthier place to live and work. This also contributes greatly for the well-being of the employees and increases employee productivity as most people enjoy and appreciate clean and fresh surroundings. We keep introducing new methods, tools and materials, which enhance our cleaning services and also improve our working conditions of the employees while minimizing any kind of negative effect on the environment.

Restorative services: Our experience has demonstrated that a programmer of professionally planned maintenance for building structures and services pays huge dividends in terms of performance and cost as well as staff and public comfort. This service includes Shampooing/dry cleaning of upholstered furniture, injecting/extraction of carpet areas, spraying of carpet deodorants, spraying insects/mosquito repellants.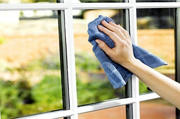 Glass cleaning: We provide skilled manpower with our innovative tools like spider machines to large truck mounted access platform. We assure you an excellent quality service at your door step. Glass cleaning services as it includes building facades, glass roofs , water blasting, post construction cleaning etc. SESFM provides high range façade cleaning services though trolleys or spider man. We believe to work effectively within the confined spaces like balconies and also access unreachable zones of the work area.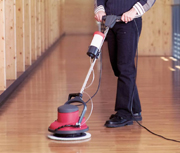 Floor Polishing: SESFM has trained staff for floor polishing with modern technique. Our trained staff and international machines can clean and make new types of floor surfaces. Our team executes the projects in accordance with the needs and requirement of customer. We provide Scrubbing, Dusting, Vacuuming, Detailing, Disinfecting, Steam Cleaning, Fabric Cleaning. We also provide stone floor cleaning and sealing for all types of state, terracotta, quarry tile, flag stone, sand and York stone floors.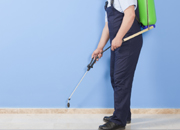 Pest Control: Pest control is at least as old as agriculture, as there has always been a need to keep crops free from pests. Pest control is the process of minimizing or removing a wide range of undesirable insects and other pests from spaces occupied by people. The actual process can take place in the home, in a place of business, or in a public building. We have extensive knowledge, training and experience to handle any type of pest and termite hazard. We provide pest control services to Corporate Offices, Offices, Banks, Hotels, Govt. Establishments, Warehouses, and Factories etc.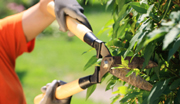 Horticulture & landscaping: We develop and maintain the gardens, lawns by the experienced gardeners under the control of our highly experienced Horticulturist who have the excellent knowledge in the field of horticulture. It includes tope dressing, pruning of the plants, periodical spraying of pesticides and fertilizers, renovation of old lawns, planting of seasonal varieties, nursery maintenance in the campus, care taking of green indoor plants, procurement of soil, manure, plantation and maintenance, laying of Korean grass pads for lawns and gardens, silk grass lawn maintenance.